Historical Figures From Maryland
Maryland's Historical Sites and other Places of Interest
Historical African American Figures From Maryland
Former Great Seals of Maryland
Maryland's Governor's 1634 to Present Day
Maryland's County Establishment
Maryland State Parks and Forests
Fort Frederick and the French and Indian War
The Maryland Men Who Signed the Declaration of Independence
William Paca
By John T. Marck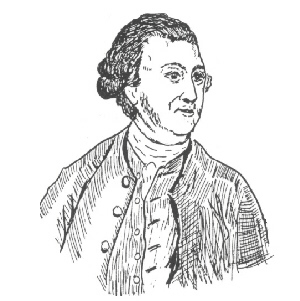 He was born in 1740 and held a distinction among the other signers of the Declaration of Independence. While most of the signers had been born in the colonies of English ancestry, Paca's family was of Italian ancestry and had been in Maryland for generations.
William was a sophisticated man who graduated from the College of Philadelphia, in 1759. Following graduation, he worked in an Annapolis law firm, then went on to London for two years at the Inner Temple. Upon his return home, he married a girl of considerable wealth, and settled in a luxurious home in Maryland. At this time Paca, was considered the finest lawyer in Maryland noted for his "incredible insight and logical power."
Although Paca was very well-liked and respected by all who knew him, the delegates did not relish his close ties with Samuel Chase, his school-days friend and fellow delegate from Maryland. Chase had a violent temper in his cause for independence, while Paca was good tempered, but allowed himself to be manipulated politically and socially by Chase. Consequently, Paca's reputation in public life was far less then his considerable talents. At the First and Second Congresses,
Paca never took a side opposite from that supported by Chase. Although less vocal than Chase, Paca was just as enthusiastic and determined to see independence. William Paca died in 1799, at the age of fifty-nine.
Copyright © 1990-2022 by John T. Marck. All Rights Reserved. This article and their accompanying pictures, photographs, and line art, may not be resold, reprinted, or redistributed for compensation of any kind without prior written permission from the author. From Maryland The Seventh State A History, by John T. Marck. Copyright © John T. Marck, All Rights Reserved.