Historical Figures From Maryland
Maryland's Historical Sites and other Places of Interest
Historical African American Figures From Maryland
Former Great Seals of Maryland
Maryland's Governor's 1634 to Present Day
Maryland's County Establishment
Maryland State Parks and Forests
Fort Frederick and the French and Indian War
The Maryland Men Who Signed the Declaration of Independence

Famous African Americans in Maryland's History
by John T. Marck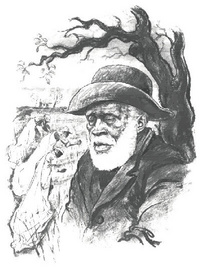 Here you can learn about those famous African Americans important to Maryland and United States history.

Famous African American's in Maryland's History
Harriet Tubman, an outstanding lady who worked tirelessly on the Underground Railway.
Frederick Douglass, the life of the former slave, abolitionist and journalist, who emerged as a major anti slavery force, and supporter of women's rights, and who was an outstanding orator and writer.
A Splendid Time Is Guaranteed For All
Copyrightę John T. Marck. All Rights Reserved. This article and their accompanying pictures, photographs, and line art, may not be resold, reprinted, or redistributed for compensation of any kind without prior written permission from the author.