Maryland County and Baltimore City Seals
by John T. Marck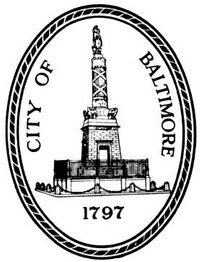 Here you can See and Learn all about each Great Seal from all of Maryland's Counties and Baltimore City - it's origin, effective date, and what each Seal symbolizes.

MARYLAND COUNTY and BALTIMORE CITY SEALS
A Splendid Time Is Guaranteed For All
Copyright © John T. Marck. All Rights Reserved. This article and their accompanying seals, may not be resold, reprinted, or redistributed for compensation of any kind without prior written permission from the author. Maryland County Seals and Baltimore City Seal and their respective origin histories from: Maryland The Seventh State A History, © John T. Marck. All Rights Reserved. All Seals courtesy of the respective county, Office of the County Executive and/or the Department of Tourism. Reprinted with permission.