Birthplace of Commodore Stephen Decatur, United States Navy
By John T. Marck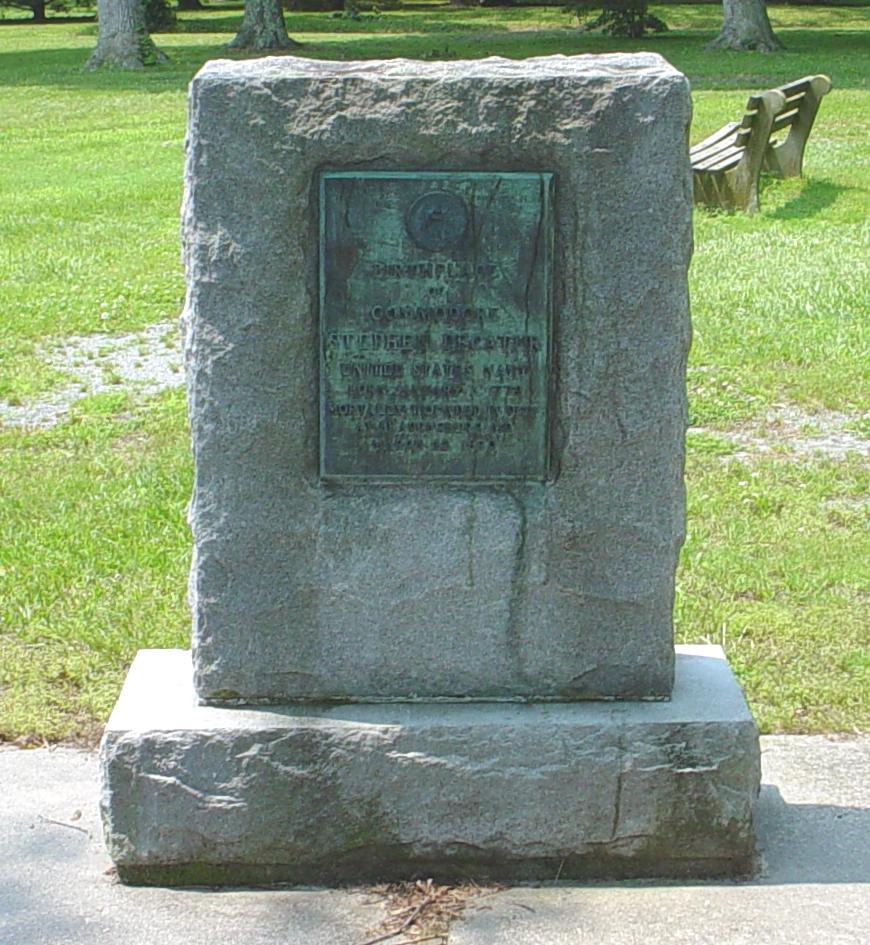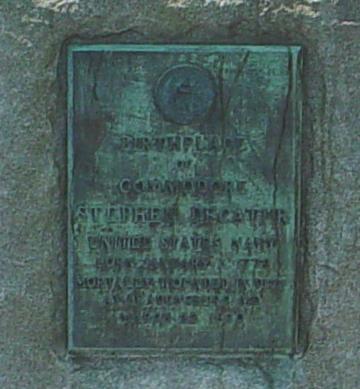 Inscription Reads:
Birthplace of Commodore Stephen Decatur, United States Navy, born January 5, 1779, mortally wounded in duel at Bladensburg, Md., March 22, 1820
Photo Date: 07/04/2003
Location:
Berlin
Stephen Decatur Park, US 113 (Worcester Highway) Northbound at Tripoli Street
Coordinates:
N 38 19.25
W 75 12.796
Photograph & article copyright © 1990-2022 by John T. Marck. All Rights Reserved. This photograph and article may not be resold, reprinted, or redistributed for compensation of any kind.
A Splendid Time Is Guaranteed For All